Driving development near transit
To date, we've invested $39 million in 136 projects contributing to:

2.1 million +
square feet of new or retained commercial and office space

More than $1 billion
in leveraged funding

10,000
new or retained housing units

2,800
new or retained jobs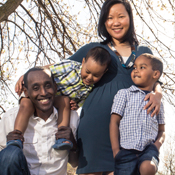 Affordable housing
We support a full range of affordable housing options throughout Hennepin County. Since 2010, we've invested $59 million through our HOME and AHIF programs, creating or preserving 6,344 units of affordable housing.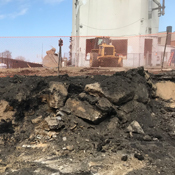 Environmental cleanup
We've awarded 370 Environmental Response Fund Grants totaling more than $51 million, leveraging $1.7 billion in private investment.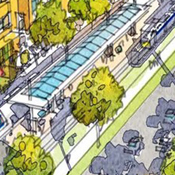 Corridor planning
We've invested $1.1 million in projects to support land use planning and redevelopment efforts in commercial corridors and downtowns throughout the county.
Supporting small businesses
Small businesses are the foundation of our resilient economy. They create two out of every three jobs and reflect our growing diversity. Through the Open to Business program, small businesses of all types can access the resources and expertise they need to grow.

2,465
small businesses served

$70 million
in direct and facilitated financing

14,686
hours of technical service
Mapping growth and investment