Plan a local eco-getaway this summer to reduce airplane travel
Mile for mile, flying is the most damaging way to travel for the climate. Reducing airplane travel is one of the most impactful ways we can reduce our greenhouse gas emissions. Avoiding just one, 10-hour flight per year prevents 5.5 tons of greenhouse gas emissions from entering the atmosphere per person – that's more than twice the emissions produced by a family car in a year! This summer, trade one airplane vacation for a local eco-getaway instead and do your part to combat climate change.
Reducing airplane travel is one of the most impactful ways to reduce greenhouse gas emissions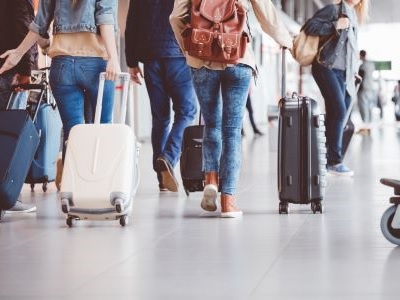 In 2019, global airplane travel contributed 905 million metric tons of greenhouse gasses into the atmosphere making it one of the highest contributors to climate change. And the emissions from planes are continuing to increase.
Though improved fuel efficiency means fewer greenhouse gas emissions per traveler, the number of total travelers is on the rise, according to the International Air Transport Association. The number of airplane passengers is expected to double in the next 20 years, further contributing to the rapid increase in emissions from planes.
Choosing alternative modes of travel and limiting the number of airplane trips we take are important actions we can take to significantly reduce greenhouse gas emissions that contribute to climate change.
Make your next vacation local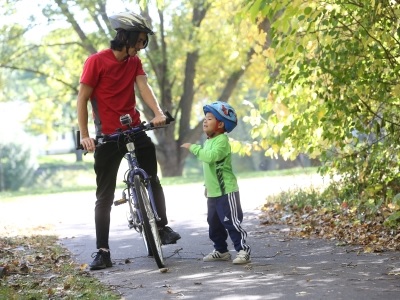 Reduce your climate impact by taking a vacation close to home rather than an airplane trip away. Minnesota offers a wealth and variety of vacation destinations and family getaways that are easily accessible and don't contribute as heavily to greenhouse gas emissions caused by airline travel.
Because reducing the distance we drive is also a key action we can take to combat climate change, many eco-getaways are easily accessible on bike trails, public transit, or by using a park and ride. You could even consider carpooling when finding ways to explore nature near you!
Even without going somewhere far away, there are plenty of new places to discover and things to learn in our own state.
Explore climate change solutions
Our local museums, nature centers, zoos, and aquariums offer a wealth of enriching summer fun for the whole family. Taking the opportunity to learn about solutions to climate change is inspiring for kids and adults alike.
Find inspiration and discover something new:
Celebrate local food and events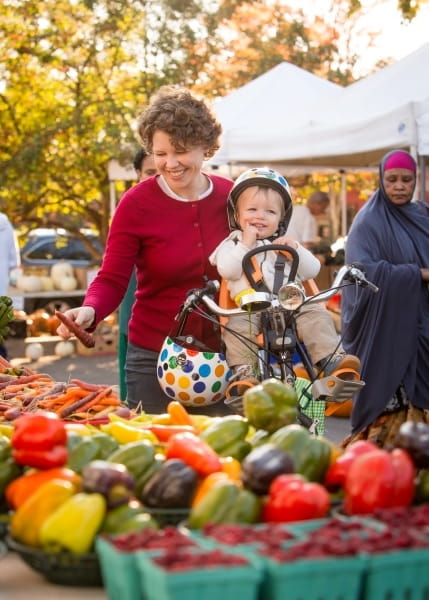 Minnesota's summer festivals and markets span a wide variety of topics from arts and crafts to locally grown produce and vintage sales. Supporting local farmers and purchasing local goods helps reduce the impact on climate change caused by transportation.
For directories of local events, visit:
Explore nature near you
You don't have to go far in Minnesota to discover a new wild place. Many hikes and trails are easily accessible from a nearby bike trail or a short drive. Before splurging on a vacation far from home or over an ocean, consider all the beauty there is to discover near where you live.
For ideas for your next adventure, visit:
Bring your reusable water bottle and remember these tips to keep your child's summer low-waste while you're out and about.
Rent your adventure gear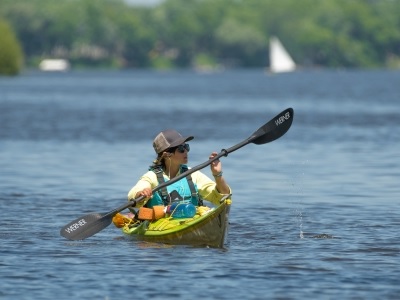 With so many opportunities to get outside, it's unlikely you'll have all the gear you need to try everything. Instead of purchasing brand new gear for a one-time excursion or for a child who may grow out of it, find places to rent your adventure gear instead! Avoiding purchasing new items also lessens the impact on climate change caused by manufacturing and transporting those new items.
Find ways to explore all the county has to offer without spending too much on new gear:
Remember, some of the most memorable gifts aren't tangible. Focus on giving experiences instead!
Find your Zen place
Just as there are numerous ways to enjoy an active vacation here in Minnesota, there are plenty of ways to have a peaceful getaway as well.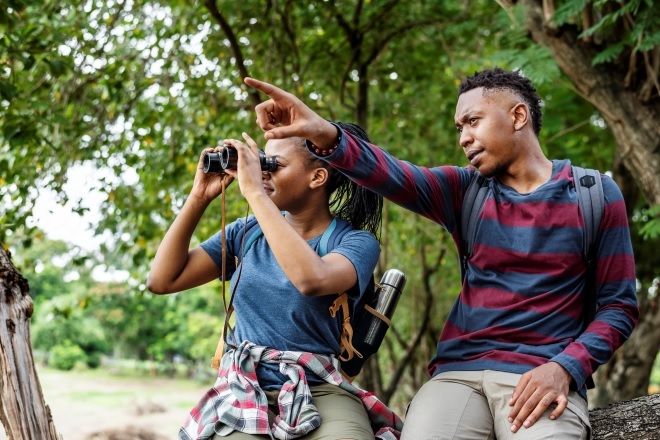 Other resources and guides for your next eco-getaway
There are too many vacation spots near to home to discover in one summer. Make a list of places you want to visit next and check out these local resources to help you find your next adventure.