Blue Line light rail extension will increase transit access
Expanding access to public transportation is an important way to meet the county's greenhouse gas reduction goals.
Public transportation is already an effective climate change strategy. In 2018, Metro Transit provided nearly 81 million rides — many of them on the current Blue Line and Green Line light rail that run through Hennepin County. Without this service, many of these trips may have been taken by car.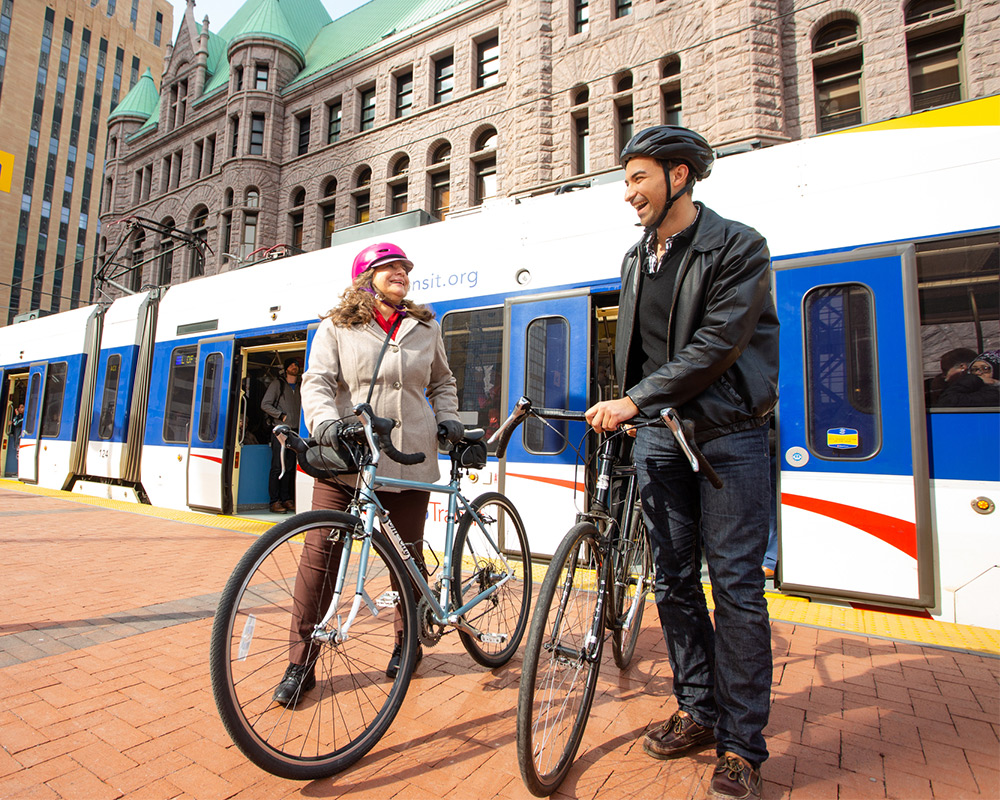 The need to reduce greenhouse gas emissions from vehicles
About 35% of greenhouse gas emissions in the county come from vehicles, which is why reducing vehicle miles traveled is an important goal in the county's climate change response.
Reducing emissions from vehicles will not only help us meet our greenhouse gas reduction goals but will also reduce disparities in traffic-related health impacts.
Expanding access with the Blue Line extension
Hennepin County is partnering with Metro Transit to develop the Blue Line Extension, which will run from downtown Minneapolis to Brooklyn Park. The extension is expected to have tens of thousands of riders. It will also encourage transit-oriented development that helps people access basic needs without depending on cars.
Provide feedback on the Blue Line Extension
Hennepin County is currently looking for input on the route the Blue Line Extension will take through Minneapolis. Learn more about the project and provide your thoughts.