Staying healthy during air quality alerts and allergy season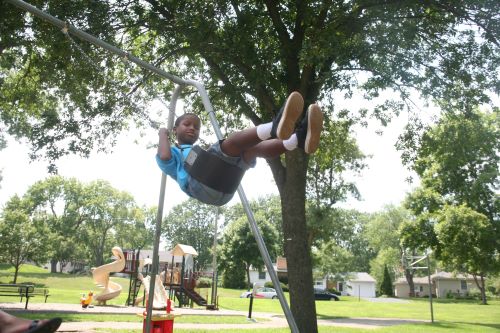 In recent years, the Twin Cities area has experienced air quality alerts during the summer due to an increase in fine particles caused by smoke from wildfires in Canada and the western United States.
Additionally, people with allergies may experience a longer and more intense allergy season. This is due to our growing season getting longer and more carbon dioxide in the atmosphere contributing to higher pollen production.
This makes the air unhealthy for sensitive groups, which includes those with asthma, heart or lung disease, older adults, children, and people doing extended physical activity outside.
Health inequities of air pollution
While all Minnesotans are impacted by air pollution and poor air quality, these impacts are not felt equally. People who live, work, and gather near high-traffic roads and industrial areas often face additional health risks due to greater exposure to air pollution.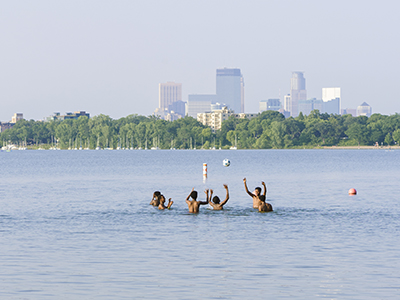 Increased heat and precipitation associated with climate change also contributes to poor air quality. This can make underlying health conditions worse for those already exposed to greater air pollution.
For example, rising humidity and more frequent flooding from increased rain encourages greater mold and bacterial growth in buildings. In addition, rising temperatures and the lengthening of the growing season is expanding the allergy season, disproportionately impacting residents with asthma or other respiratory conditions. Learn more about the climate change impact on air quality in Hennepin County.
Read more about how the health inequities of air pollution in the Life and Breath: Twin Cities Metro Area report (PDF) from the Minnesota Pollution Control Agency.
Distant droughts and wildfires impact air quality in Hennepin County
An increase in droughts, especially in the western United States and Canada, can lead to an increased occurrence of wildfires. Smoke from these wildfires adversely impacts air quality in Hennepin County.
Of the 46 air quality alerts issued in Minnesota since 2015, nearly three-quarters of the alerts were due to wildfire smoke. That recent trend was especially severe in 2021, with 23 air quality alerts issued in the state in July and August due to wildfire smoke.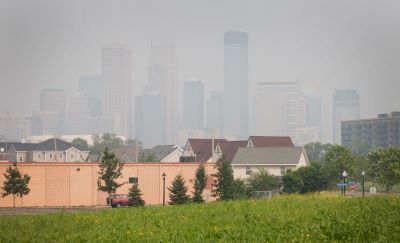 Although Minnesota has not yet experienced increased periods of drought, the potential for drought is expected to increase in the coming decades. If these projections prove correct, nearby wildfires will also impact air quality.
Sign up for air quality alerts
Sign up to be notified of air quality alerts so you know when to take the following steps to stay healthy and reduce pollution. Get information about current air quality conditions from the Minnesota Pollution Control Agency.
Actions to take during poor air quality days
Stay healthy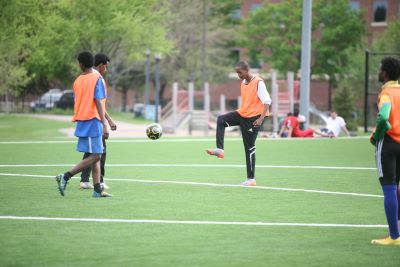 Everyone should take precautions when the air quality is unhealthy. These include:
Taking it easy, listening to your body, and limiting, changing, or postponing your physical activity.
Staying away from local sources of air pollution, like busy roads and wood fires, if possible.
If you have asthma, following your asthma action plan and keeping quick relief medicine handy.
Learn more about the connection between air quality and health from the Minnesota Pollution Control Agency.
Reduce pollution
Reduce pollution to avoid contributing to unhealthy air quality: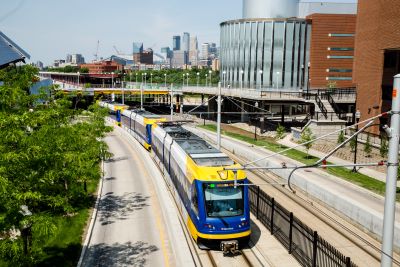 Reduce driving by combining trips, avoiding unnecessary idling, carpooling, and walking, biking, or taking public transit.
Postpone backyard fires since burning firewood is among the major sources of air pollution.
Follow local burning restrictions established by the Minnesota Department of Natural Resources.
If you do have to burn, follow the Burn Wise guidelines from the U.S. Environmental Protection Agency.
Postpone the use of gasoline powered lawn and garden equipment.
Increase in pollen can trigger allergies and asthma attacks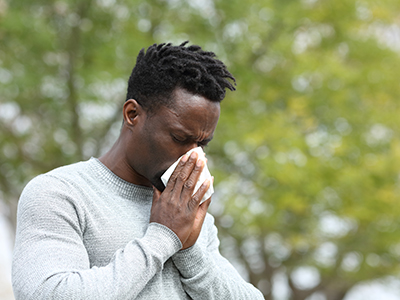 The length and intensity of the pollen season in Hennepin County is increasing due to climate change and human activities such as changing land use. The growing season is getting longer as temperatures in the spring and fall get warmer, meaning plants produce and release pollen for more days of the year. Additionally, since carbon dioxide acts as a food for plants, higher concentrations of carbon dioxide in the atmosphere contributes to plants producing and releasing more pollen.
Many people are allergic to pollen, and exposure to it can trigger asthma attacks and affect other respiratory conditions. If you suffer from allergies or are at higher risk due to asthma, familiarize yourself with the types of pollen that may trigger a reaction so you can prevent or reduce your symptoms.
Take the following steps to reduce your exposure to pollen and minimize your symptoms:
Learn what types of pollen trigger your allergies and check pollen levels near you on the National Allergy Bureau's website.
Avoid the outdoors during high pollen times.
Use dehumidifiers and air filters in your home.
Consult your medical provider about taking allergy medication in advance of the season.
Visit the Minnesota Department of Health's pollen website to learn more.