Staying healthy during air quality alerts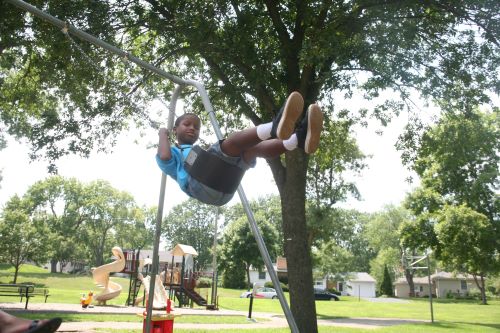 In recent years, the Twin Cities area has experienced air quality alerts during the summer due to an increase in fine particles caused by smoke from wildfires in Canada and the western United States. This makes the air unhealthy for sensitive groups, which includes those with asthma, heart or lung disease, older adults, children, and people doing extended physical activity outside.
Distant droughts and wildfires impact air quality in Hennepin County
An increase in droughts, especially in the western United States and Canada, can lead to an increased occurrence of wildfires. Smoke from these wildfires adversely impacts air quality in Hennepin County.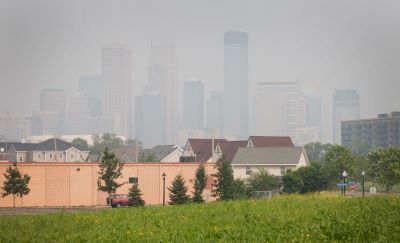 During the summer of 2018, seven of the nine unhealthy air quality days in the metro area were the result of smoke from distant wildfires. Based on current projections, we can expect the number of unhealthy air quality days caused by distant wildfires to increase.
Although Minnesota has not yet experience increased periods of drought, the potential for drought is expected to increase in the coming decades. If these projections prove correct, nearby wildfires will also impact air quality.
Sign up for air quality alerts
Sign up to be notified of air quality alerts so you know when to take the following steps to stay healthy and reduce pollution. You can get information about current air quality conditions from the Minnesota Pollution Control Agency.
Actions to take during poor air quality days
Stay healthy
Everyone should take precautions when the air quality is unhealthy. These include:
Taking it easy, listening to your body, and limiting, changing, or postponing your physical activity.
Staying away from local sources of air pollution, like busy roads and wood fires, if possible.
If you have asthma, following your asthma action plan and keeping quick relief medicine handy.
Learn more about the connection between air quality and health from the Minnesota Pollution Control Agency.
Reduce pollution
There are also steps people can take to reduce pollution to avoid contributing more to unhealthy air quality. These include:
Reduce driving by combining trips, avoiding unnecessary idling, carpooling, and walking, biking, or taking public transit.
Postpone backyard fires since burning firewood is among the major sources of air pollution. Be sure to follow local burning restrictions established by the Minnesota Department of Natural Resources, and if you do have to burn, follow the Burn Wise guidelines from the U.S. Environmental Protection Agency.
Postpone the use of gasoline powered lawn and garden equipment.