Monitoring for extreme weather in a changing climate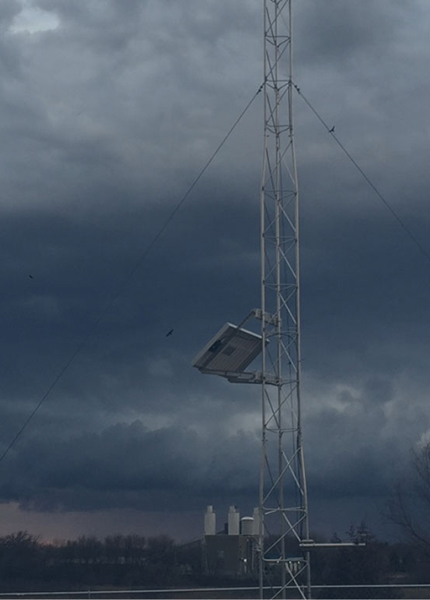 A changing climate in Hennepin County means an increase in extreme weather events, including more rainfall, humidity, and snow and ice storms. All of these potentially pose a risk to Hennepin County residents.
Hennepin County is committed to ensuring we have the information necessary to adapt to a changing climate. Expanding and maintaining the Hennepin West Mesonet is one way we can do that.
Measuring local weather conditions
A mesonet is a system of automated weather monitoring stations used to measure local weather conditions, which can differ greatly from the region as a whole. This improves weather forecasting, helps in making informed decisions about the weather conditions, and increases our understanding of Hennepin County's climate.
The Hennepin West Mesonet monitors the following weather conditions:
Barometric pressure
Freezing rain
Lightning strikes and threat
Present weather conditions
Rainfall
Solar radiation
Soil moisture, temperature, permittivity, and conductivity
Snow depth
Snow-water equivalent
Temperature and relative humidity
Visibility
Wet-bulb globe temperature
Wind speed and direction
Improving extreme weather response
Up-to-date and localized information means that Hennepin County Emergency Management can act more quickly to warn residents using outdoor warning sirens. They can also better support cities overwhelmed by a natural disaster.