Regional expertise at work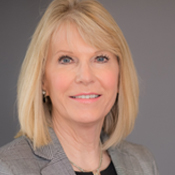 Fostering entrepreneurship
"Hennepin County has been a strong partner in supporting entrepreneurs in the region. With their leadership in supporting the CEO Next Business Institute, Businesses across the metro have been able to scale and build strong networks of local innovators. The region's entrepreneurial ecosystem is now even stronger as a result." – Kathi Schaff, Director, Grow Minnesota Partnership!, Minnesota Chamber of Commerce
Strategic partnership gives us an edge here
At Hennepin County, we pride ourselves on our ability to bring people together to build a more prosperous future for all our 1.2 million residents. Our valued partners in the private and public sectors trust us to be strong and nimble in our collaborative work to:

Enhance biking and walking amenities

Develop and preserve affordable housing

Support small business growth

Build a safe and efficient multi-modal transportation network

Clean up contaminated land for development

Plan for sustainable and effective land use
Working in concert to broaden our impact
To maximize our impact, we collaborate closely with a range of state and regional partners, including:
Hennepin County cities
You'll find every rhythm of life in Hennepin County, from big city buzz to rural expanse. Each of our 45 cities is rich in character, culture and amenities, and all are balanced with the beauty of Minnesota's natural lands and waters.