Staying cool in the summer while saving energy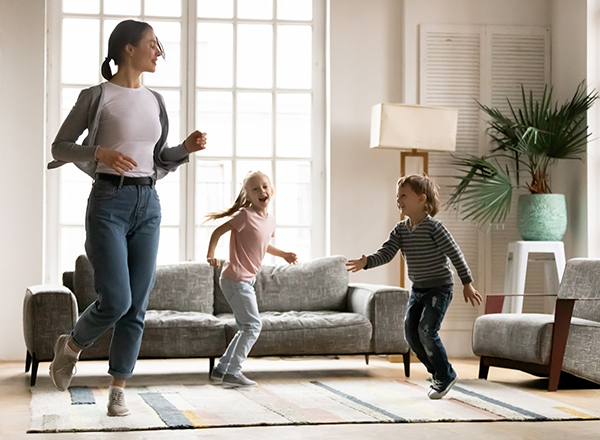 Staying cool in your home in the hottest months of summer while conserving energy isn't as hard as you may think. Making your home more energy efficient means you can stay comfortable and save money, even in the warmest months.
Increasing energy efficiency is an important part of reducing greenhouse gas emissions
There is huge potential for energy savings in our homes and buildings just by taking a few simple steps. That's why it's recommended to cover the basics of energy efficiency before investing in solutions like rooftop solar.
Improving energy efficiency is an easy way to reduce our energy consumption and use our resources more responsibly. Most of the energy we use in Minnesota comes from fossil fuels, so anything that we can do conserve energy will help reduce greenhouse gas emissions that contribute to climate change and have a positive impact on air and water quality.
Explore an interactive walk-through of the path to achieving our greenhouse gas emission reduction goals on the Climate Action Plan web page.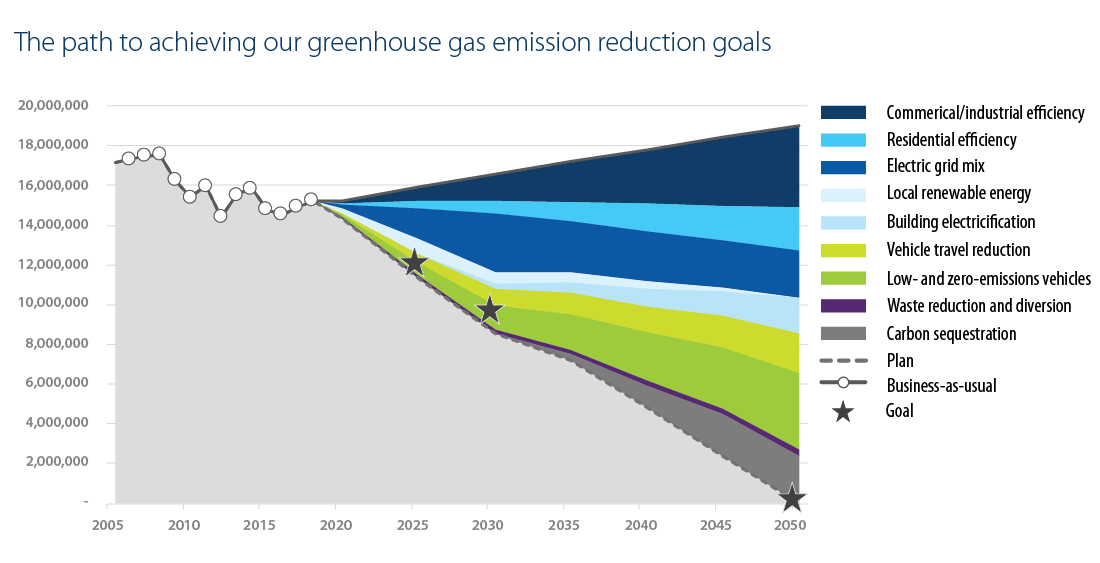 How to keep your home cool in the summer
Whether you own your home or rent, anyone can take these simple steps to stay cool in the summer months. They will also help you reduce your energy use and save money!
Keep the sunlight out: Close the blinds or install heat-reducing window film to keep out sunlight and reduce strain on your air conditioner. According to the U.S. Department of Energy, roughly 30% of ambient heat enters your home through the windows, so blocking out the sun is a good way to regulate the temperature.
Close doors and seal leaks: Close off doors to unused rooms so you're not cooling parts of your house that you aren't using. This will also lower the amount of effort your air conditioner needs to put in to cooling more extensive areas. Seal any leaks in your doors and windows using weatherization techniques such as draft snakes, to keep cool air in and warm air out.
Upgrade your lightbulbs: Use LED lightbulbs throughout your home, especially to replace any incandescent lightbulbs you are still using. Incandescent lights give off 90% of their energy as heat, while LEDs stay cooler and use less electricity.
Grill out: Using a stove or oven generates excess heat and can significantly raise the temperature inside your home. Instead, opt for meals that don't need cooking, such as salads or sandwiches, and when you do want to cook, do it outdoors on the grill.
Maintain your air conditioner: Clogged or dirty air filters make your air conditioner work harder, leading to inefficient cooling and higher electric bills. This can also impact your indoor air quality and aggravate allergies. Conduct regular maintenance on your air conditioning unit by cleaning the air filters every two weeks and replacing them every four months.
Place your fan strategically: Point your fan toward an open window at night to drive out hot air and create a low-pressure vacuum to suck in cool night air. If you have a ceiling fan, set it counterclockwise for a similar cooling affect. If you have a basement, position a fan pointing up the stairs to push the cooler air up to the ground floor. Use your bathroom vents and kitchen exhaust fans to suck out hot air from cooking or steamy showers.
Take advantage of cool summer nights: In the evenings on cool summer nights, turn off your air conditioner and open windows or doors on opposite sides of your home to create a cross breeze and bring in fresh air. The cooler air will circulate all night, allowing you to start with a cool home in the morning.
Make an investment in home energy efficiency
If you are looking for ways to make an investment in energy efficiency and save money for many summers to come, the tips below are a few larger changes you could make:
Shade your home: Trees and foliage act as natural barriers to sunlight. Choose fast-growing deciduous trees that lose their leaves in the winter. You could also install awnings around your home to create additional shade.
Add insulation: Insulation is often associated with holding heat inside homes, but insulation also works to keep the heat out and the cool air in. Add insulation to your attic and walls to regulate your home's temperature, even in the warmer months. It's an initial investment but can greatly cut back on cooling and heating costs.
Install an attic ventilator: Attics can get warm during the summer, sometimes heating up to 150 degrees F. In addition to insulation, invest in an attic ventilator or attic fan to evacuate the hot air from your attic and draw in cool air from outside.
Invest in a smart AC controller: Smart air conditioner controllers allow you to set cooling schedules for the whole week, modifying the temperature when you aren't home and automatically turning on before you get back home. They also help save energy!
Use a dehumidifier: Dehumidifiers remove excess moisture from the air in your home and make it more comfortable. Most come with sensors to turn off when the ideal humidity level is met. You can also use the water gathered by your dehumidifier to water your plants!
Other ways to keep cool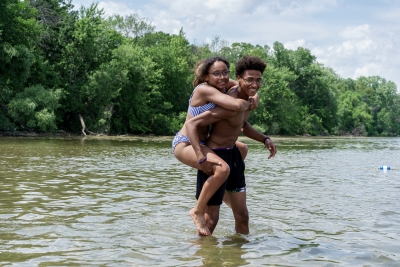 In addition to keeping your home cool in the hot summer months, prioritize cooling your body temperature and finding ways to beat the heat.
Swap your sheets: Switch to cooling cotton sheets instead of bulky winter comforters. Cotton bed sheets have been proven to improve sleep in the heat thanks to their breathability.
Cool your body temperature before bed: Putting your pillowcase or socks in the fridge an hour before bed will significantly reduce your core body temperature and make it easier to fall asleep. You can also wash your wrists and feet in cold water before bed or take a cool shower.
Find a place to cool off: Consider cooling off at a local beach or visit a cooling location near you.
Stay safe in the heat and humidity: Be prepared for hot days and take steps to stay cool to avoid potentially dangerous health impacts. Learn more about how to stay safe in the heat and humidity.