Keeping your home comfortable in the winter while saving energy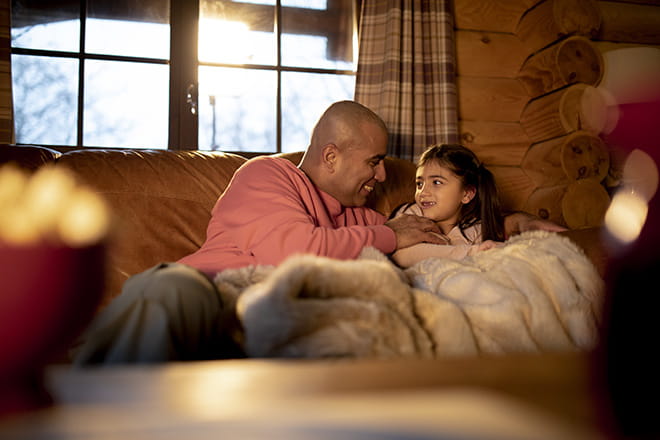 Cold weather is here in Minnesota! Staying comfortable in your home this winter isn't as hard as you may think. In fact, by taking a few simple steps to make your home more energy efficient, you can stay cozy and save money, even in the coldest months.
Increasing energy efficiency is an important part of reducing greenhouse gas emissions
While investing in renewable sources of energy, like solar and wind, can be a powerful step in reducing greenhouse gas emissions, these investments can be costly and take time to implement. That's why it's important to make sure you have the basics of energy efficiency covered first. There is huge potential for energy savings in our homes and buildings just by taking a few simple steps.
Most of the energy we use in Minnesota comes from fossil fuels, so anything that we can do conserve energy will help reduce greenhouse gas emissions that contribute to climate change and have a positive impact on air and water quality.
Improving energy efficiency is an easy way to reduce our energy consumption and use our resources more responsibly. Increasing residential energy efficiency is also an important part of the path to achieving our greenhouse gas emission reduction goals, as shown in the chart below. Explore an interactive walk-through of the path to achieving our greenhouse gas emission reduction goals on the Climate Action Plan web page.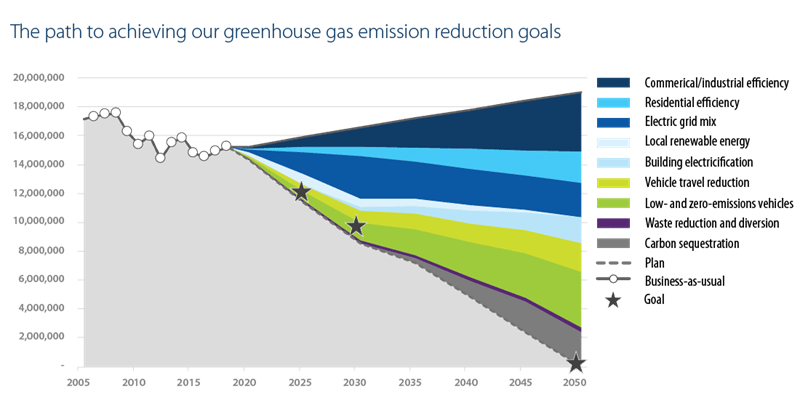 How to keep your home comfortable in the winter
Whether you own your home or rent, anyone can take these simple steps to stay comfortable in the colder months. They will also help you reduce your energy use and save money! With these small changes, you can keep your home comfortable all winter long: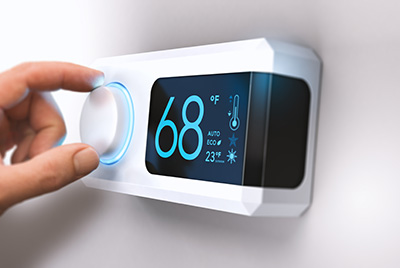 Set your thermostat: Manually set your thermostat at 68°F during the day and lower it when you go to sleep or when you are away from your home. You could also invest in a smart thermostat to adjust the temperature automatically.
Weatherize your windows and doors: Seal any leaks in your doors and windows using weatherization techniques such as draft snakes. Don't try to heat the outdoors!
Avoid using space heaters: Space heaters are inefficient and don't distribute warmth around your home as well as your heating system does.
Use the power of the sun: Open your blinds during the day to harness the power of the sun to warm your home.
Tune up your heating system annually: Heating systems should be tuned up every year and replaced with newer, more efficient models at the end of their lifespan.
Whether you're a renter, homeowner, or landlord, learn more about saving energy and keeping your home comfortable in the winter in the home energy guides from Clean Energy Resource Teams.
Make an investment in home energy efficiency
If you are looking for ways to make an investment in energy efficiency and save money for many winters to come, the tips below are a few larger changes you could make: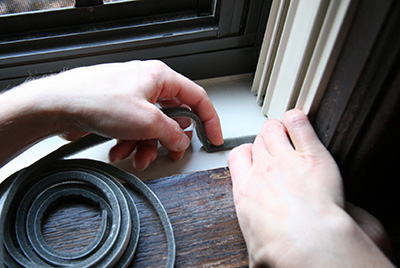 Get an energy audit: While it is most important to have an energy audit when you are buying a new home, anyone can schedule an energy audit to help them identify ways they can make their home more energy efficient and save money. Visit the Home Energy Squad to schedule your energy audit and see if you qualify for a discount!
Prevent drafts by adding insulation: Drafty walls can make your home feel cold even with the heater on. Ensure your walls are densely packed with insulation to reduce drafts and improve comfort. Make sure your attic is properly insulated as well to minimize moisture buildup and reduce ice dam formation on your roof.
Upgrade your heating system: Your home's heating system should be replaced at the end of its life. Furnaces should be replaced after 20 years, and boilers should be replaced after 25 years. For maximum energy savings, look for high efficiency models.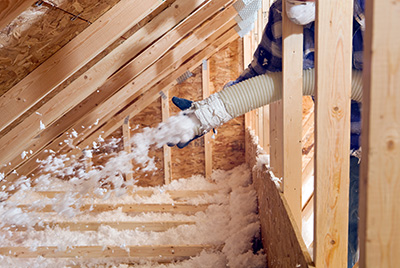 To learn more about the full range of energy-saving opportunities, read the Minnesota Department of Commerce's in-depth Home Energy Guide (PDF). The Minnesota Center for Energy and Environment also has a great suite of resources in their Home Energy Hub.
More tips for an energy efficient home
In addition to keeping your home comfortable in the winter, there are many ways to make your home more energy efficient year-round: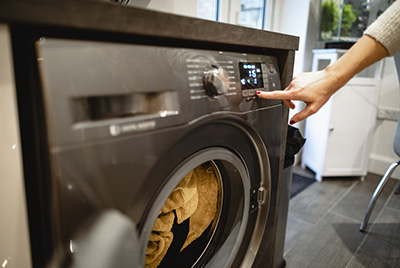 Reduce strain on your water heater: Using less hot water is a great way to reduce energy costs. Consider installing a water-saving showerhead and washing your clothes in cold water. You can also insulate hot water pipes, use a water heater blanket to reduce lost heat, and set your water heater temperature to 120°F to reduce energy use and the risk of accidental burns.
Invest in energy-saving appliances and equipment: Appliances with the Energy Star label are energy efficient and save you money in the long run. You can also reduce energy costs by unplugging electronics and turning off lights when not in use, replacing bulbs with LEDs, and using a power strip. Visit the Energy Star website to learn more about how to save money and protect the environment through energy efficient products and practices.
Consider investing in renewable sources of energy: Renewable energy, like solar, can be great ways to augment your energy use. Learn more in our climate action article on rooftop solar, or explore options through your utility provider for purchasing renewable energy. Remember that while jumping into using renewable sources of energy is exciting, the first step should always be to practice energy efficiency using the tips above.
Need help?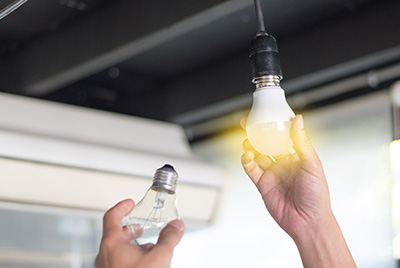 Several options are available if you need financial assistance to make energy improvements in your home.
Also remember that Minnesota's Cold Weather Rule (CWR) protects residents from having their electric or natural gas service shut off between October 15 and April 15. If you are behind in paying your electric or natural gas bill, contact your utility company to find out if you qualify for CWR protection, and sign up. You can also contact your local Energy Assistance Program for help with energy bills.