Community Forestry Strategic Plan establishes goals to protect and diversify the tree canopy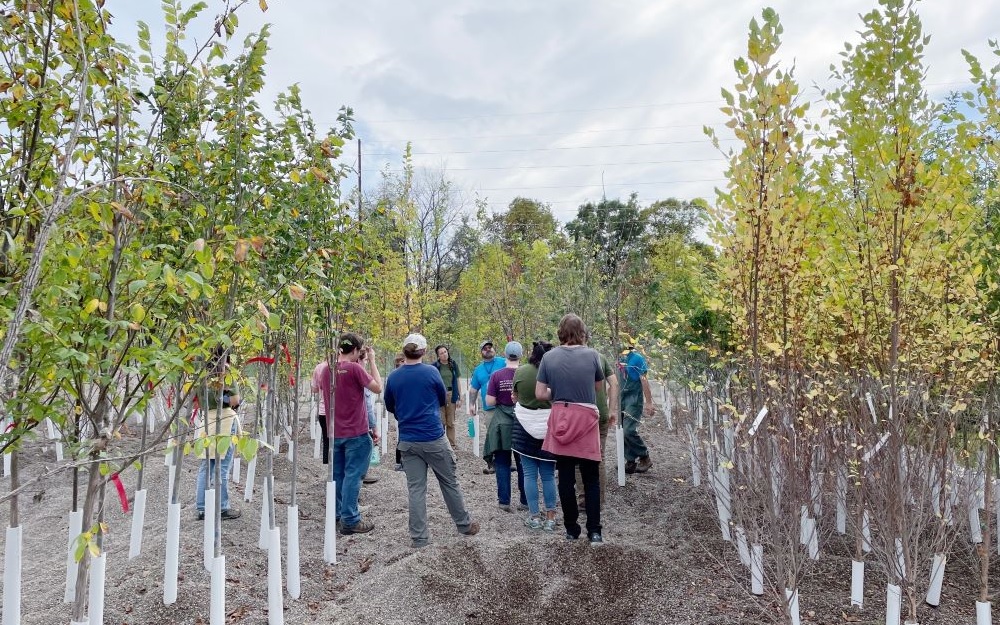 Community forestry 2022 accomplishments
Creating a community forestry program was part of the county's expanded role in natural resource conservation and is a core component of the county's efforts to combat climate change. The forestry program focuses on protecting the county's tree canopy to increase the benefits that trees provide.
The tree canopy is an important and integral part of Hennepin County's green infrastructure. When properly planned and managed, trees provide significant ecological, social, and economic benefits.
The benefits include improved air and water quality, reduced soil erosion and stormwater runoff, increased wildlife habitat, savings in heating and cooling, improved health, enhanced livability, and increased property values.
To maximize the benefits that trees provide, the county's forestry program focuses on growing healthy trees, partnering in large-scale planting events, managing threats to the tree canopy, raising awareness about tree pests and disease, educating the public on the benefits of trees, and supporting partners through the Healthy Tree Canopy Grant program.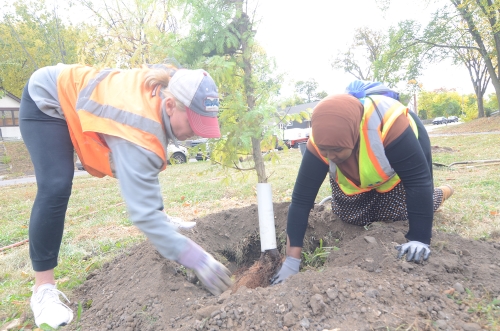 Some highlights of the work that was accomplished by Hennepin County foresters in 2022 include:
Planted 1,011 gravel bed trees and shrubs throughout the county.
Held a tree sale where residents purchased nearly 3,000 seedlings.
Continued to update inventory of ash trees on county property. As of December 2022, there are 1,483 existing ash trees within the right-of-way along county roads.
Funded 20 Healthy Tree Canopy grant projects. The grants include seven cities, four affordable housing providers, and nine schools and nonprofits.
Forestry staff provided over 185 education hours at community volunteer events.
Planted 138 trees along a section of Brooklyn Boulevard in Brooklyn Center.
Conducted an inventory of diseased trees within rights-of-way along county roads and flagged 47 trees for removal.
Learn more in the 2022 Community forestry annual report (PDF).
Learn about the climate fighting power of trees.
Establishing goals to protect and diversify the tree canopy
The county's first Community Forestry Strategic Plan (PDF), which was finalized in 2020, defines goals and objectives that the county's forestry program will pursue in the next five years to protect the county's tree canopy and increase the benefits that trees provide.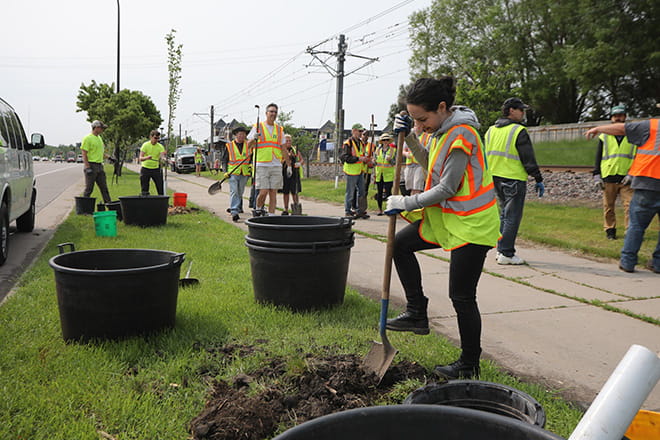 Plan strategies and vision
The plan includes more than 50 strategies to achieve the following goals:
Plant, diversify, and maintain trees throughout Hennepin County
Increase the resiliency of Hennepin County's community forest
Build organizational capacity to support, value, and maintain trees
Educate and engage residents to become stewards of the community forest
Together, the strategies outlined in this plan will build stronger internal and external partnerships, get more people involved in caring for trees, and increase awareness of the values of trees. They will also establish effective forestry policies, better prepare communities for current and future threats to trees, ensure trees are used to reduce disparities and respond to climate change, and capture success stories that inspire further action.
Pursuing all these strategies over the next five years will create a healthier and more resilient community forest and ensure more equitable opportunities for communities to experience the benefits that trees provide.
Developing the plan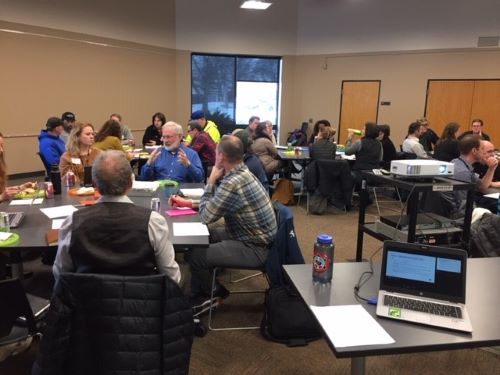 The strategic plan was developed using a participatory planning process that incorporated feedback from both internal and external partners.
Through a series of workshops, county staff developed a vision for the future of the forestry program, recognized potential barriers, identified strategies, and drafted goals.
A meeting with external partners was held to gather feedback on the draft goals and strategies. The meeting had 40 participants representing forestry and public works programs in Hennepin County cities, past recipients of Heathy Tree Canopy grants, state and regional governmental agencies involved in natural resource management, the University of Minnesota, and local nonprofits involved in green space management and education. Key insights from those meetings were incorporated into the plan.