Join a community science project to investigate climate change impacts in your area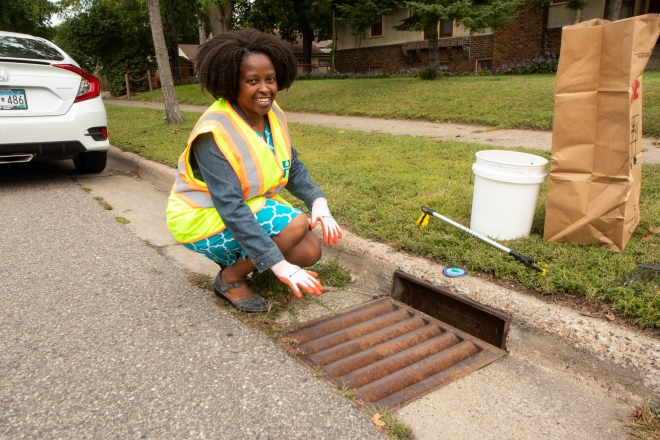 Volunteering your time to a community science project leads to better environmental data and improved understanding of environmental issues and climate change impacts. There are numerous ways to engage in science projects that address local concerns about water pollution, habitat preservation, wildlife monitoring, climate change, and phenology, which involves tracking seasonal changes.
Many of these programs are accessible to all ages. Involving children or students in community science projects is a great way to teach them about the environment and give them something to take ownership of. It opens the door for youth to engage in real-world science by collecting real-time data and learning how their efforts can be used in scientific analysis.
Many community science projects emphasize tracking changes in phenology, habitat, and wildlife due to climate change. There are numerous online and in-person community science projects that you can get involved in right away and give back to your community.
Water quality community science projects
Adopt a storm drain
Adopt-a-Drain asks residents to adopt a storm drain in their neighborhood and keep it clear of leaves, trash, and other debris to reduce water pollution. Because storm drains flow directly to local lakes, rivers, and wetlands, they are a conduit for trash and pollution. The Adopt-a-Drain program in Minnesota is the largest in the nation.
Learn more about the program and sign up online to adopt a drain in your neighborhood.
Adopt a river
The Adopt a River program from Freshwater shares tools to help residents organize their own river cleanup and share the impact. The toolkit gives step-by-step guidance for organizing, running, and sharing stories about shoreline cleanup. The story map is a powerful way to share pictures and stories that connect people throughout Minnesota and demonstrate the impact of collective action.
Registration and reporting are a quick and simple online process, making this a program for everyone, including those planning their first cleanup as well as veterans who would like to see their impact expanded as part of a statewide shoreline cleanup community.
Learn more and report your river cleanup.
Aquatic invasive species detector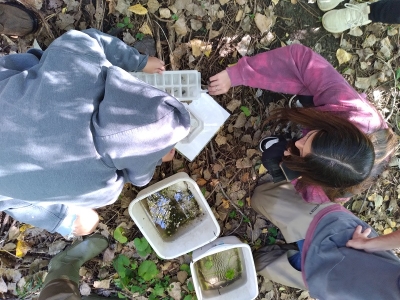 The aquatic invasive species detectors program trains individuals to make credible aquatic invasive species reports to the Minnesota Department of Natural Resources. Volunteers are trained in aquatic invasive species (AIS) science, identification, and surveillance. They learn how to report invasive species, best practices for preventing the spread of AIS, and how to search for AIS on their own.
Learn more about becoming an AIS detector.
Lake level monitoring
The Minnesota Department of Natural Resources works with volunteers to monitor the lake levels throughout Minnesota. Although lake level fluctuations can be the result of human activities or natural disruptions, such as beaver activity, they are primarily a response to changes in precipitation. Knowing and understanding the history of water level fluctuations can help shoreland owners cope with fluctuations in lake water level. Historic water level data is also used to estimate flood levels and helps communities and residents prepare for flooding.
Learn more about the program and how you can be involved.
Minnesota Water Stewards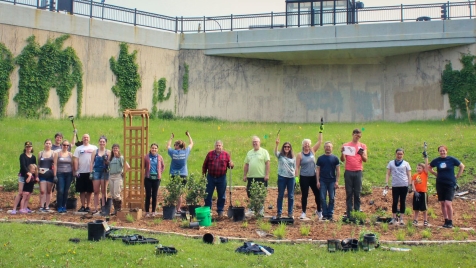 Minnesota Water Stewards is a program that certifies and supports community leaders to prevent water pollution and educate community members to conserve and protect our waterways. The program is a partnership between Freshwater and participating cities, counties, watershed management organizations and nonprofits. Water Stewards attend a training course and then complete a capstone project that directly benefits their community.
Mississippi River Plastic Pollution Initiative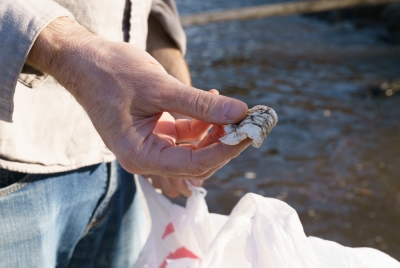 Volunteers with the Mississippi River Plastic Pollution Initiative collect data to create a first-of-its-kind plastic pollution map. The map will help understand the state of plastic pollution along the river and help scientists, policymakers, businesses, and the general public take action.
Sign up for updates and take action.
River Watch
River Watch is a hands-on environmental education program for youth in Hennepin County. Teams of youth assess the health of local streams by identifying and quantifying the stream's biological community. The program is available to school classes and youth groups. Youth collect small aquatic organisms from the stream and then identify them in a lab setting. Conclusions about the stream's water quality can be drawn based on the number and variety of organisms in the stream. All activities are conducted in a group setting with assistance from a Hennepin County River Watch educator.
Learn more and register your class or group to get involved.
Water quality monitoring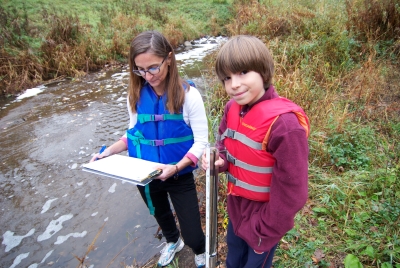 Lake and stream water quality monitoring is one of the most common types of community-based science projects. The Minnesota Pollution Control Agency (MPCA) manages a water quality monitoring program comprised of over 1,400 volunteers who measure the clarity of lakes and streams. The MPCA uses the data collected to make decisions on watershed protection and restoration and to determine when a lake or stream should be added to or removed from the impaired waters list. No prior experience is necessary. Lake water monitors need access to a boat, canoe, or kayak, while stream monitors can access their sites from streambanks or bridge crossings.
Winter Salt Watch
Road salt is common in Minnesota during winter. Although deicing salt helps keep roads and sidewalks safe by melting ice, it also poses a major threat to our native fish and wildlife as well as human health when it washes into local waterways. Fish and bugs that live in freshwater streams can't survive in extra salty water. Many residents of Hennepin County depend on the Mississippi River for their drinking water, and water treatment plants are not equipped to filter out the extra salt, so it can end up in tap water and corrode pipes. Take the Salt Watch Pledge from the Izaak Walton League of America to receive a free kit with everything you need to find out whether road salt pollution is a problem in your local stream.
Learn more and request a free Winter Salt Watch test kit.
Habitat and forest community science projects
Forest pest first detector
Forest pest first detectors are trained to quickly detect and diagnose early infestations of emerald ash borer, gypsy moth, Asian long horned beetle, Japanese barberry, Oriental bittersweet and other pests so that state and federal agencies can control the spread. Forest pest first detectors are the front line of defense against likely infestations. They help conduct site visits, answer questions from residents, and report potential infestations.
Learn more about becoming a forest pest first detector.
Master Woodland Owner
Master Woodland volunteers are private landowners that are stewards of Minnesota's woodlands. This landowner education program teaches forest owners about forest health, management for recreation and wildlife, estate planning, and more. After completing the Master Woodland Owner program, participants will be able to identify common trees and invasive plants, select appropriate trees for their lot, conduct a woodland inventory, and serve as a mentor to other private woodland owners.
Learn more about the Master Woodland Owner program and sign up for updates.
Pesky plant trackers
Pesky plant volunteers help find and report invasive species such as wild parsnip and Japanese knotweed on public domain lands such as edges of sidewalks, bike paths, roadsides, parks and nature reserves. Volunteers are vital to early detection of invasive plants and preventing their spread.
Learn more about how you can be involved.
Three Rivers Park District volunteer opportunities
The Three Rivers Park District offers a variety of habitat community science and volunteer opportunities to participate in throughout the year. Long term commitments include their adopt a garden, adopt a trail, and adopt a woodlot programs. Seasonal projects include prairie seed collection events and invasive species removal.
Review all of Three Rivers Park District's volunteer opportunities and get involved.
Pollinator and wildlife community science projects
Bumble Bee Watch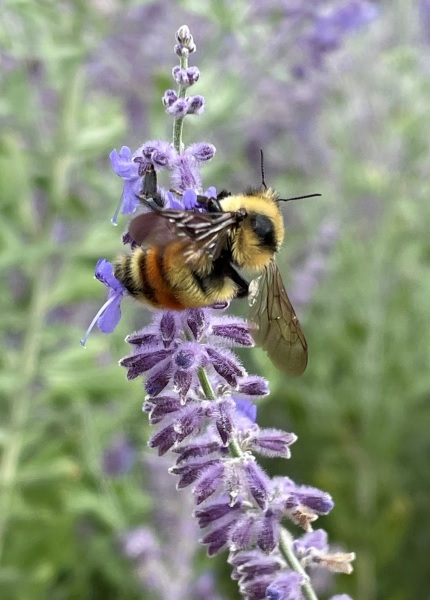 Bumble Bee Watch is a collaborative effort to track and conserve North America's bumble bees. Volunteers who contribute to this project can submit bumble bee sightings, view a map of bumble bee locations, start a virtual bumble bee collection, and contribute to the tracking and preservation of native bees across the country.
Learn more about Bumble Bee Watch and sign up for updates.
Cedar Creek: Eyes on the Wild
Cedar Creek Ecosystem Science Reserve, located in east central Minnesota, is the birthplace of modern ecosystem ecology. The biggest task that their research team needs help with is identifying animals in the network of over 100 camera traps spread across the reserve. Volunteer on your own time from the comfort of your own computer to identify wildlife caught on trail cameras and contribute to monitoring animal populations and distribution in Minnesota.
Learn more and identify wildlife caught on camera.
Feeder Watch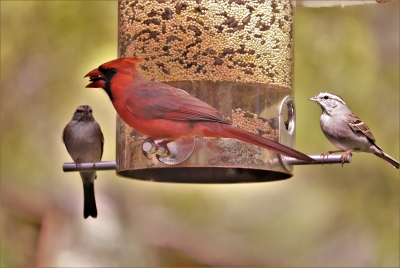 Feeder Watch is a winter-long (November to April) survey of birds where volunteers count and report the birds they see at their feeders. Bird counts help you keep track of what is happening in your own backyard and help scientists track long-term trends in bird distribution, migration patterns, and abundance.
Find out how you can be involved.
Minnesota Bee Atlas
The Minnesota Bee Atlas relies on volunteer observations to learn more about the distribution and diversity of native bees in Minnesota. Volunteers do not have to be bee experts! Photos can be uploaded to iNaturalist with an accurate date and location, and other users will help identify your sightings.
View a map of observations and get involved.
Minnesota Dragonfly Society
The Minnesota Dragonfly Society is always looking for help conducting surveys, assisting at programs, staffing booths at events, and more. Volunteers are also needed to participate in committees and share their knowledge of dragonflies and damselflies with residents.
Monarch butterfly monitoring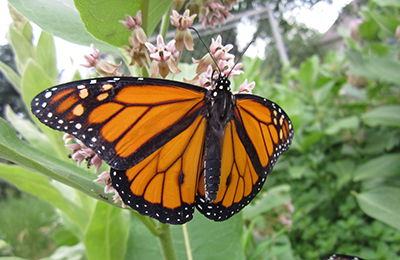 Monarch Joint Venture uses volunteers to monitor monarch butterfly populations and habitat health. This program is rigorous and not for the faint of heart. Activities include surveying for milkweed, blooming plants, eggs, larvae, and adult monarchs and tracking parasitism and survival rates.
Learn more and sign up to attend an online training session.
Weather and phenology community science projects
Community Collaborative Rain, Hail and Snow Network
Volunteers contribute weather data by measuring precipitation in their own backyards. It's simple to join, takes only five minutes a day, and is an easy way to contribute observations that scientists use to track precipitation patterns across the nation.
Learn more and sign up to contribute data.
Minnesota Phenology Network
Phenology is the study of recurring events in the life cycle of plants and animals, many of which are closely tied to patterns of climate and seasonality. Share your observations with fellow naturalists and help build a valuable database of information about seasonal changes and climate change impacts in Minnesota.
Learn more about phenology and share your observations.


Get involved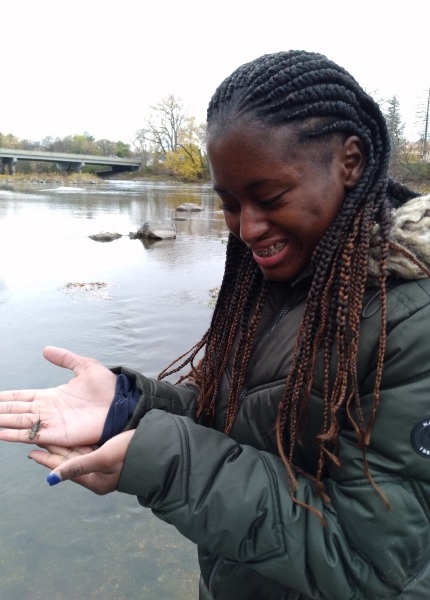 Community science is a great way for passionate volunteers to make a local impact and contribute to scientific knowledge and understanding. What will your next project be?
Read more about other community science projects, including international volunteer opportunities: