Working with public entity partners for greater impact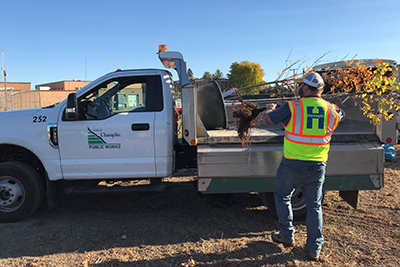 Climate change is one of the most pressing challenges the county faces because of its significant environmental, societal, and economic impacts on both a global and local level. We know that no one entity can achieve the complex and evolving goal of climate adaptation on its own.
The success of the county's Climate Action Plan relies on engaging a broad range of stakeholders, including public partners, businesses, community organizations, employees, and residents to work together to have greater impact.
The county has clear authority in some areas of this plan, for example operating the county's roadway network or managing waste responsibly. Other strategies in the plan will require influencing and supporting other organizations that have responsibilities in those areas, like land use and energy.
Engagement with public entity partners during development of the Climate Action Plan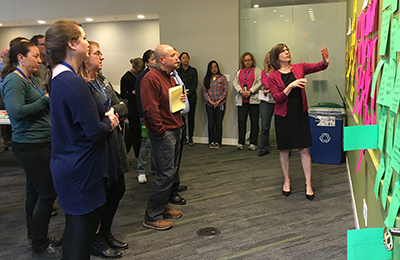 During development of the Climate Action Plan, county staff met with managers, administrators and senior leaders at Hennepin County's cities, watershed organizations, park districts, and other regional and state units of government to learn about their priorities for climate work and opportunities for collaboration.
These partners emphasized that climate change doesn't recognize jurisdictional boundaries, so neither can we in response.
Public entity partners are very interested in pursuing mutually beneficial climate goals and encouraged the county to serve in a role of convener.
Climate Action Plan strategies for collaborating with public entity partners
Public entity partners partners encouraged us to pursue strategies with the widest agreement and clearest direction forward. These strategies include:
Fostering long-term, integrated planning that includes jointly collecting and analyzing data and modeling with a lens on health and racial equity
Reducing localized flooding and coordinate regional stormwater resiliency efforts
Decarbonizing transportation and buildings
Educating and engage the public in taking collective action
Raising a collective voice for climate policy at the local and state level
Public entity partners also discussed the importance of working together to look at the priority strategies at a larger-scale, particularly when it comes to climate adaptation and resilience work. The cross-jurisdictional parts of our built environment, such as stormwater infrastructure and transportation network, must be improved and better adapted to climate change holistically.
Convening partners to implement the strategies
As the county shifts to implementation of the plan, the county's Director of Climate and Resiliency will be responsible for convening partners. This work will focus on pursuing, pursue collaborations for greater impact and raising a collective voice for climate policy to drive behavior and system change.