Staff highlights
Jamielee Brown, Case management assistant - March 2023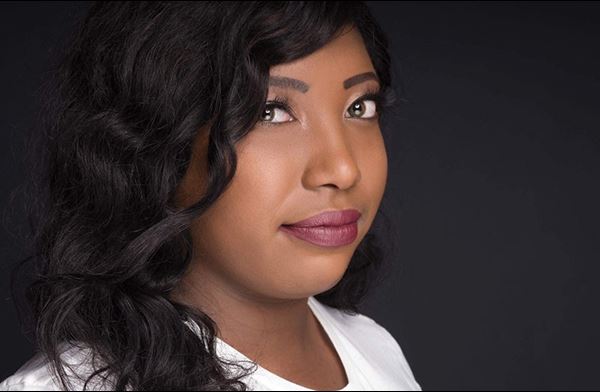 As a social worker, Jamielee Brown worked alongside child protection services. But she wanted to help families avoid child protection involvement.
When an opportunity arose to work in Adult Representation Services, she jumped at the chance.
"I have a mission and drive to help on the parental representation side of things," Brown said.
Brown is finishing her Master of Social Work degree with clinical focus. She has particular interest in maternal health and perinatal mood disorders. (Perinatal refers to the time surrounding a child's birth, from late pregnancy to about a month after birth.)
Her skills are a perfect fit for our new Health Equity Legal Project. The program focuses on maternal health and early intervention to prevent child protection actions. Program clients are pregnant or have recently given birth and have chemical dependency or mental health struggles. We provide legal counsel and connect parents to wraparound services.
The goal of the program is to keep families together by improving the health and stability of parents.
"Their well-being determines the health of the next generation," Brown said.
"Improving health outcomes and keeping families whole also reduces strain on foster care and court systems. Long term, reducing childhood trauma and poverty means better outcomes into adulthood," Brown said.
In her work, Brown connects parents to resources and help beyond substance use and mental health treatment. She arranges rides to medical appointments and helps families navigate the many government agencies they may be working with. But the most common supports are housing and clothing.
"It's an issue across the board with people we work with in ARS," she said. "They are often living in poverty and don't have access to the things we take for granted. But these are basics that can really make a difference in the lives of these moms."
For Brown, this work hits close to home.
"I became a mom three years ago and I almost died during birth," she said. "It came down to my ability to advocate for myself.
That advocacy and help can be a literal lifeline for mothers," Brown said.
"Women are often the pillars of their families," Brown said. "Overall, healthy and happy mothers result in healthy children. So we are honing in on data and proven intervention strategies to help families, in hopes of preventing future generational problems."
Resources
Hennepin County resources
If you are experiencing mental health or substance abuse issues:
If you are pregnant and struggling with substance abuse: