New Health Equity Legal Project focuses on maternal health, family stability - March 2023
What is the Health Equity Legal Project (HELP)?
The Health Equity Legal Project program provides free legal counsel and supportive services to new or expecting parents experiencing hardships that put them at risk for child protection involvement. Our goal is to help your family stay together by addressing any legal or resource needs your family may have. You will have a team available to support you including a parent mentor, an attorney, and resource specialists.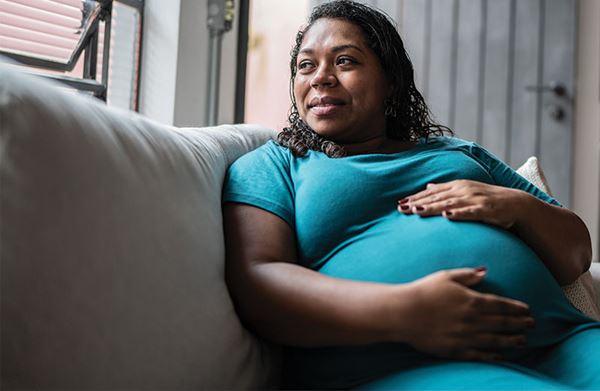 Project overview
Clients will receive services from an interdisciplinary team, including:
Peer support from parent mentors with lived experience
Resource and system navigation
Referrals to community-based partner organizations
Family-centered legal services related to child protection, housing, immigration, guardianship/conservatorship, civil commitments, paternity, custody, and parenting time
We can serve clients who meet these eligibility requirements:
New or expecting parent
Experiencing hardships that put them at risk for child protection involvement
Have limited financial resources
Hennepin County residents
We cannot serve minor parents who are the youth in need of protection/services in open child protection cases.
Why we are doing this
Minnesota statistics show that Native American, Black, and multiracial children are much more likely than white children to enter out-of-home placement. In Hennepin County, child protection cases are often rooted in allegations of parental substance use and mental health concerns. We want to address these issues with a new and more effective approach: focus on underlying health problems to stabilize parents and keep families intact, which will result in increased equity for the communities most overrepresented in the child protection system.
The Health Equity Legal Project builds on our existing advocacy work in child protection cases and is modeled on early intervention programs across the country that have proven successful in keeping families together and avoiding or reducing court involvement.
Who we are
We are an independent county organization that provides advocacy to clients experiencing poverty in civil matters where they are entitled to an attorney. We are not affiliated with Hennepin County Children & Family Services, the Hennepin County Attorney's Office, or the Hennepin County Child Support Division.
If you are a county or community service partner interested in referring a client or partnering with us, or if you are a potential client interested in receiving Health Equity Legal Project service, contact us.