Bringing vaccination to community
When Korawan Muangmode thinks about what she's missed during COVID, eating meals with people is top of mind. "In the Thai community we share love by sitting around a table — by sharing food and recipes," Korawan says. "We haven't been able to do that for a while, and that's hard for everyone."
So when COVID hit, Korawan — the general manager at Uptown's Amazing Thailand Bar and Restaurant and the president of the Thai Cultural Council of Minnesota — got creative. She partnered with Asian Media Access to prepare 300 meals in Bento boxes for people impacted by the pandemic, and coordinated a drive through for people to pick them up.
Korawan's creativity didn't end with Bento boxes. Since the COVID vaccine rolled out, she's been pursuing opportunities to get her community the shots. "We know once we're fully vaccinated we'll be safe, comfortable, and protecting each other," Korawan says.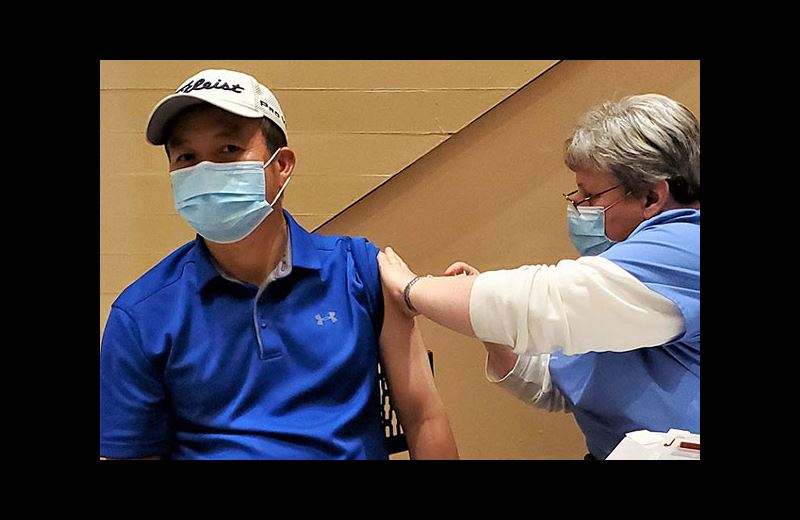 In April, Korawan helped over 100 members of her community get vaccine appointments through local pharmacies.
Then the Council on Asian Pacific Minnesotans told her about Hennepin County's community vaccination partnerships.
Between March and October 2021, the county has partnered with more than 50 community partners to host more than 80 vaccination events, administering thousands of doses of the vaccine.
These community partnerships are flexible and the county works with organizations to determine the best approach. For example, the organization can provide the space/location and outreach and the county will conduct the clinic. Or the county can help the organization get vaccination appointments at one of its existing semi-permanent clinics.
After connecting with Hennepin County, Korawan and county staff decided to use several approaches. First, Hennepin County helped Korawan get vaccine appointments for 100 community members at the Earle Brown Heritage Center, one of its existing semi-permanent vaccine sites.
Then they planned a vaccine event for members of the Thai and East Asian communities at Wat Thai Temple.
Siriporn Tantipanyathep, the Deputy Consul-General of Thailand, helped Korawan promote the April 30 event. The day of, she shared how COVID-19 is impacting Thailand — and by extension Thai Americans and others.
"In Thailand, the government continues to promote a whole-of-society approach to overcome this pandemic," Siriporn says. Although these stringent disease control measures have helped, challenges remain. "I want people to realize how important the vaccines are," Siriporn says. "It's not just 'another person' who is dying — it's a friend or a family member."
The Thai and east Asian communities are diverse and include many front-line workers in the health care and food service/food retail industries. The communities also have people with vaccine barriers like lack of transportation, computer illiteracy, and non-English fluency. Community events like the one at Wat Thai can help.
About 50 people got their COVID-19 vaccine at Wat Thai Temple and got their second dose at the end of May. It's not a huge number, but because the vaccines are highly effective at preventing severe illness, hospitalization, and death — every person vaccinated is a win.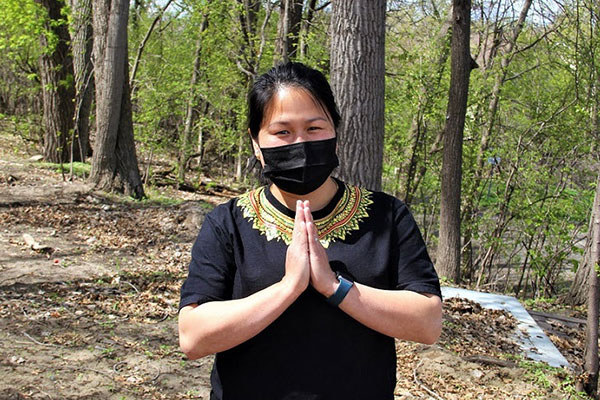 At the event Korawan took pictures for social media. Social, she says, is a powerful tool to break down vaccine hesitancy. A picture she put on Facebook of a temple monk getting vaccinated reached over 17,000 people.
"We like to share our own experiences," Korawan says. "The vaccine is safe. It is effective. It is our responsibility. It's not just about protecting yourself, it's about protecting others. Your choice can affect our communities."
---
This story reflects Hennepin County disparity reduction priorities in health.