Goal: Partner in ways that can be most impactful
Climate change is one of the most pressing challenges the county faces because of its significant environmental, societal, and economic impacts on both a global and local level. We know that no one entity can achieve the complex and evolving goal of climate adaptation on its own.
The county has clear authority in some areas of this plan, for example operating the county's roadway network or managing waste responsibly. Other strategies in this plan will require influencing and supporting other organizations that have responsibilities in those areas, like land use and energy.
The plan's success relies on engaging a broad range of stakeholders, including public partners, businesses, community organizations, employees, and residents. The county's Racial Equity Impact Tool guides how we engage with community, particularly those most impacted by a policy, program, or budget decision, and ensures that we consider how the community may benefit or be burdened by those decisions. Building a more equitable and resilient community will be most effective if the county can align priorities, leverage resources, and foster partnerships.
Public entity partners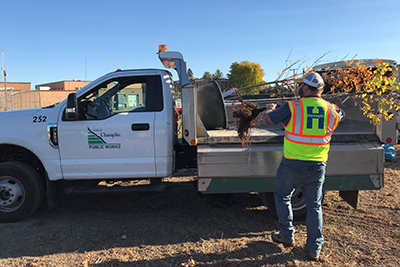 Cities, watershed organizations, park districts, and other regional and state units of government have been engaged to share their priorities for climate work and opportunities for collaboration and to gather feedback on proposed strategies that will require external partnership and greater coordination to achieve.
Objective: Partnership models driven by mutual climate goals are explored and pursued
Strategy: Pursue strategies with the widest agreement and clearest direction forward
Community organizations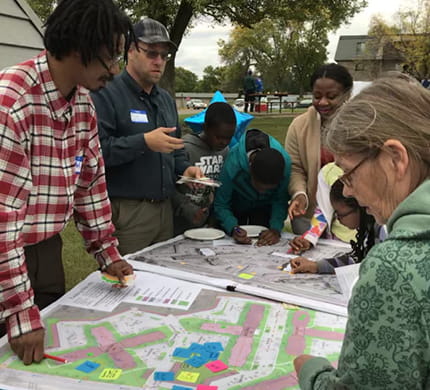 Feedback during the development of the plan was gathered from representatives from nonprofit, community-based organizations, high-school-aged youth involved in environmental and climate change groups, and the county's Race Equity Advisory Council. Partners expressed strong interest in collaboration and commitment to working with us to ensure our plan is effective and impactful.
Objective: Communities are engaged and empowered through partnership and shared leadership
Strategy: Establish long-term partnerships to increase engagement and support community-driven solutions