Goal: Enhance public safety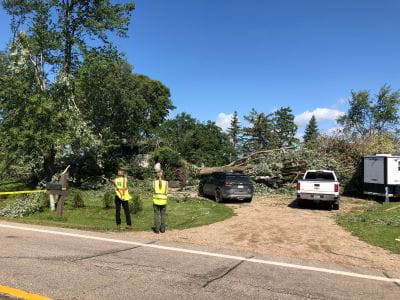 The county's emergency management work includes preparing for, mitigating against, responding to, and recovering from disasters to ensure public safety and health.
Hennepin County Emergency Management coordinates the countywide emergency management program, maintains public and private disaster resources in the county, and works to ensure that emergency officials, government, private industry, and volunteer organizations take a unified approach to preparing for and responding to emergencies. Within this framework, Public Health Emergency Preparedness coordinates the portion of preparedness, response and recovery activities aimed at protecting the health of residents and staff.
The risk assessment process measures the vulnerabilities of communities, including loss of life, personal injury, property damage, and economic injury, resulting from hazard events. Hazards are triggered by natural processes, unintentional human causes, or intentional human threats. These triggers may also interact with each other to produce cascading impacts.
Detailed local hazard assessment information provides the framework to develop and prioritize mitigation strategies and plans to help reduce both the risk and vulnerability from future hazard events.
Reducing long-term risk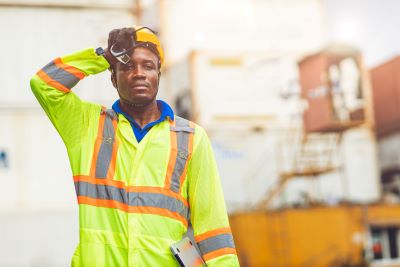 Being prepared for hazard events helps to minimize loss of life, personal injury, and damages to buildings and infrastructure, such as water supplies, sewers, and utility transmission lines, as well as natural, cultural, and historic resources.
The most cost-effective disaster measures are mitigation actions that reduce or eliminate long-term risk to people and property from hazards. For every dollar invested in disaster mitigation, six dollars are saved in disaster response and recovery costs.
Some of the climate-related hazards in the Hennepin County Hazard Mitigation Plan include extreme heat and cold, thunderstorms, extreme straight line winds (aka, "derecho"), tornadoes, winter storms, fires, flooding, power outages, infectious disease outbreaks, and geologic hazards, such as landslides or sinkholes.
Objective: Hennepin County assesses, prepares for, and mitigates risks from hazard events
Strategy: Improve preparation for and response to extreme weather events, flooding, and other climate disasters
Objective: Residents, businesses, and organizations understand and are prepared to respond to the impacts of climate change
Strategy: Reduce risks to vulnerable people from extreme heat or cold