Adult Representation Services
Dedicated advocacy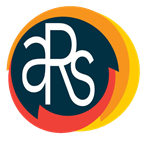 The Hennepin County Adult Representation Services Department is an independent county organization that provides advocacy to clients experiencing poverty in civil matters where they are entitled to an attorney. We connect our clients to resources to support them in achieving self-sufficiency and serve as advocates to protect their rights both in and outside of court.
We are not affiliated with the Hennepin County Attorney's Office or the Hennepin County Child Support Division. Consultation with us is confidential.
Programs and service areas
Featured stories
In this space we will share the stories of our clients and staff to highlight the positive impact ARS has on people's lives, as well as how our work directly affects disparity reductions.