Community Investment Initiative
Place-based investments to accelerate economic revitalization
2023 Community Investment Initiative
Up to $500,000 will be available for projects in cities along the Blue Line Extension light rail transit corridor in 2023. Program guidelines for this round of funding will be available on this webpage in June, with applications due at the end of August. Funding will be awarded through a competitive selection process.
Who can apply
For-profit and non-profit developers

Community development corporations

Non-profit organizations engaged in commercial development

Cities

Economic development or housing authorities
Types of projects
CII funding can be used for capital costs for development, redevelopment, and/or expansion projects that provide business incubators; long-term affordable commercial space for a minimum of three businesses; or for organizations providing economic recovery and revitalization services. The program does not fund revenue loss, or individual business/organization projects that do not benefit multiple businesses or provide economic recovery services.
Program background
In August 2022, the Hennepin County Board of Commissioners approved $10 million in pandemic relief funding to eighteen projects that strengthen communities, accelerate economic recovery, and address disparities exacerbated by the COVID-19 pandemic. Over 79% of the funding was awarded to projects in low-income communities or communities of color, both in Minneapolis and suburban communities.
Community Impact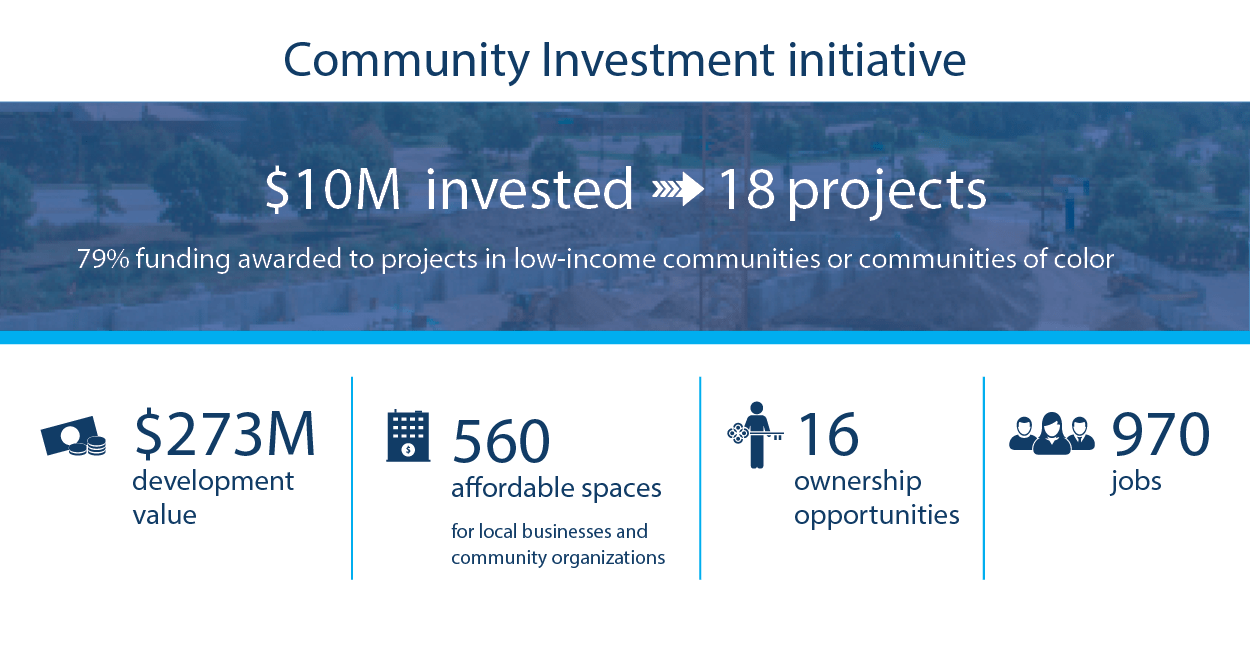 In total, the Community investment initiative also created 476,000 square feet of affordable spaces. Of the18 projects funded, seven were led by developers of color.
See all 2022 funding awards (PDF).
Information and resources
View past program guidelines (PDF).
Feature story: Coliseum project highlights power of equitable development