Staff highlights
Terrance Hendricks, Attorney - February 2023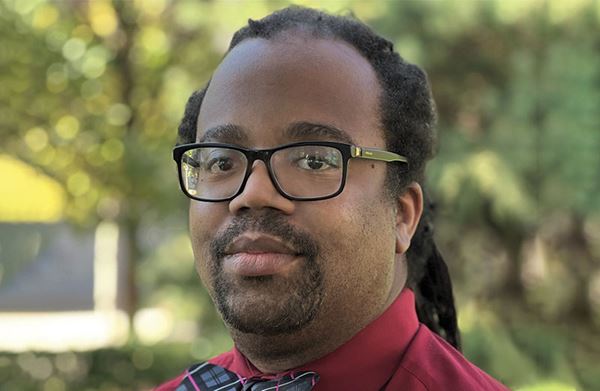 Meet Terrance Hendricks, Principal Attorney
Terrance has been with us since 2020. He began his legal career in 2007 at Southern Minnesota Regional Legal Services (SMRLS). At SMRLS, he defended clients in evictions and, represented clients in appellate litigation. He also helped clients sue landlords in state and federal court.
After nearly 8 years at SMRLS, Terrance decided it was time to take on a new challenge. He joined the Ramsey County Public Defender's Office in 2015. There, Terrance defended clients charged with crimes ranging from trespassing to homicide.
Terrance was born and raised in Kansas City, Kansas, and has resided in the Midwest most of his life. He also lived in the south for several years. His bachelor's degree is from Dillard University in New Orleans. His law degree is from Loyola University, which is also in New Orleans. Terrance is the father of three girls and lives in the Twin Cities with his family.
Hear from Terrance: How does ARS contribute to amplifying black voices?
"ARS amplifies black voices through zealous advocacy. The court has a tremendous amount of power. The court has historically wielded that power in a way that is hostile to black people. The legal system is designed with an eye for efficiency and low accountability. For the unrepresented it is a meat grinder that churns out bad outcomes. Those outcomes are usually worse for black people. The majority of our clients are black. Our clients would likely go unrepresented if not for ARS. We have a team of highly skilled attorneys who go the extra mile to ensure that we are holding the court accountable."